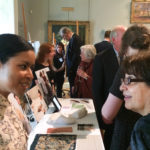 Students from the MPhil Textile Conservation programme recently attended a reception at the Courtauld Gallery in London to mark the 20th anniversary of the founding of the Anna Plowden Trust.
The Trust was set up in 1998 in memory of Anna Plowden, a pioneering conservator in the private sector. Textile conservators have benefited enormously from the Trust's funding, particularly the Scholarships which provide vital support for conservation training and have funded significant numbers of our students over the two decades. Many of our staff and graduates have also found the Anna Plowden/Clothworkers' Foundation CPD grants invaluable for supporting their professional development – museum and academic budgets often cannot fund trips to conferences and workshops which play an important role in helping conservators develop their knowledge and skills in a fast-developing sector.
The Trust's 20th anniversary reception at the Courtauld Institute of Art provided a great opportunity for our students who are Plowden Scholars to show some of their work, alongside students from other conservation programmes, and for us all to meet trustees, colleagues and friends.
Daisy Graham, said, "I thoroughly enjoyed attending the Anna Plowden Trust 20th Anniversary reception, particularly as the Trust have generously contributed towards my fees for the last two years. Together with Rebecca Doonan, Clara Low, and Charlotte Cameron, I manned a stall with examples of textile conservation projects from the CTC.  It was interesting to discuss our work with students from different conservation courses and the Trustees, and a lovely opportunity to show our appreciation for the support of the Trust." While Rebecca Doonan added, "It was great to talk to trustees about our projects and our programme more generally, as well as meeting conservation students from different courses. The Anna Plowden Trust's contribution towards my course fees over the past two years has enabled me to continue my studies, and so I was glad to have the opportunity to be involved in this 20th anniversary celebration of the Trust and all that it achieves."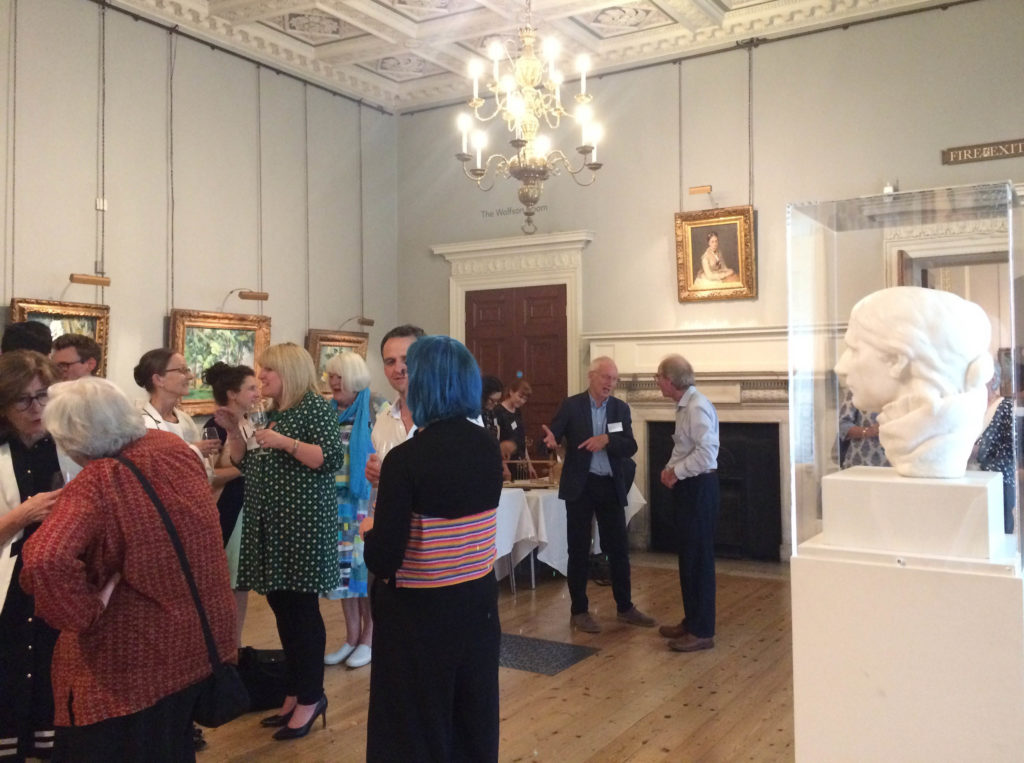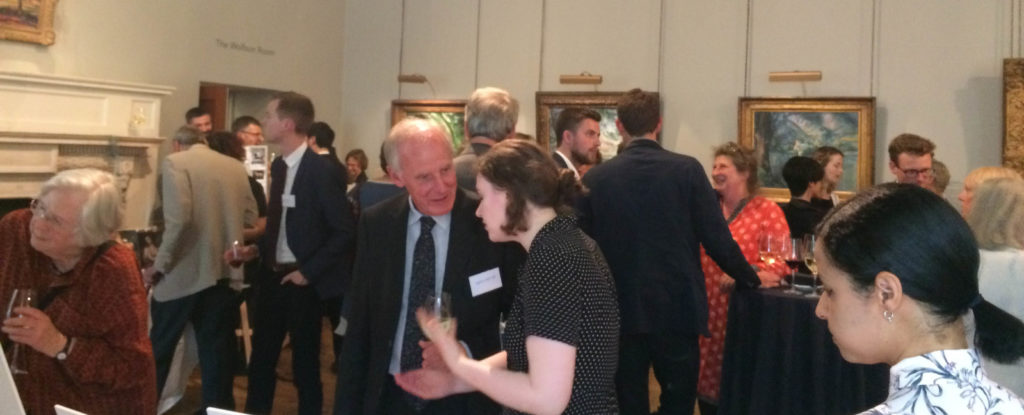 The event was also the occasion of the launch of a series of short films illustrating the work of the Trust: https://www.annaplowdentrust.org.uk/films. Sarah Foskett, Lecturer in Textile Conservation, and our textile conservation students can be seen in the introductory film, after the film producer, Melanie Malherbe of MM Digital Video Productions, battled through the snow to Scotland earlier in the year.
The series demonstrates very clearly just how important the Anna Plowden Trust funding is to the sector. The films also highlight the strength of UK conservation training – I was struck by comments made by Sarah Staniforth, the President of the International Institute for Conservation, "one of our strongest professional exports is in the conservation world" – which illustrate that the impact of the Anna Plowden Trust's funding is international and not restricted to the UK.