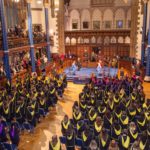 Huge congratulations to Sarah Almeida, Sebastian Blue Pin, Erinn Dunlea, Camille Lafrance, Katica Laza and Kirstin Ingram on their graduation!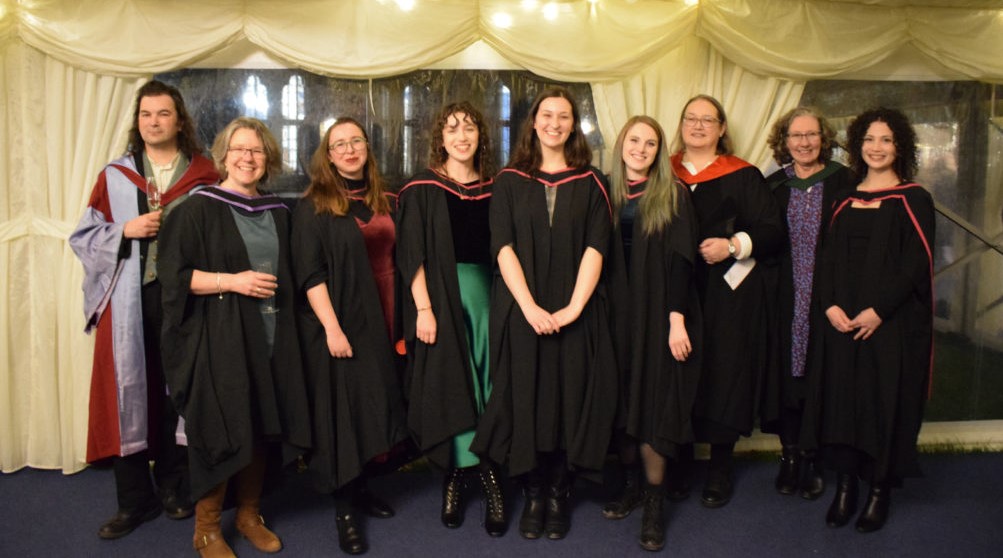 Graduation for the class of 2020-2022 took place in the late afternoon of a chilly December Glasgow Friday. And although there was definitely a nip in the air, there was something quite magical about the University's Bute Hall on a winter evening and the occasion was certainly filled with warmth and brightness. For the first time Karen, Anita and I were joined in the academic procession by Jo and Paul, who enjoyed the impressive and colourful ceremony which, for all its tradition and regalia also managed to retain an informal and celebratory atmosphere.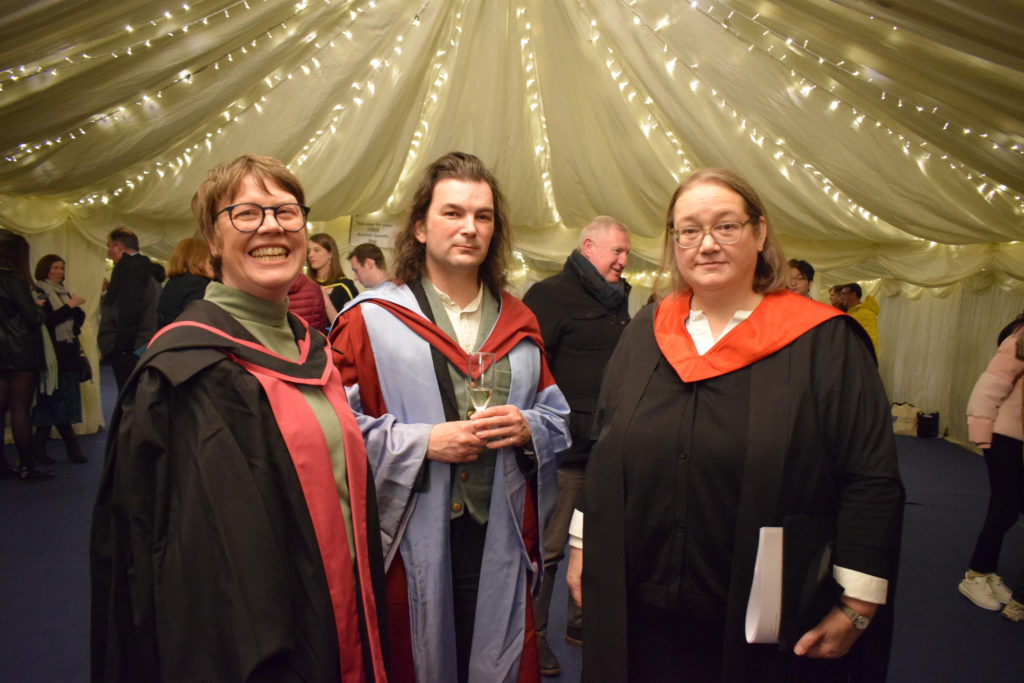 We were so delighted to welcome almost the entire class back to Glasgow and it was also a real pleasure to welcome family and friends for the occasion. It was great to be able to join with them in paying tribute to the students' hard work and dedication and celebrating their success. The last 2 years have been a challenging time to be a student, especially on a programme as intense and intensely practice based as MPhil Textile Conservation, and we are hugely proud of all their achievements. Although it is only a few months since the graduates completed their studies, they are now dispersed far and wide and have all entered new worlds of work or internship. It was super to have an opportunity to catch up on news with a glass of wine (or two) after the ceremony. Their student days probably seem quite distant already, but we hope they will keep in touch and wish them all the best in their future careers.
Wishing everyone a holiday season that is full of joy and happiness – we hope you enjoy a very Merry Christmas and with very best wishes for a peaceful and prosperous New Year.
Sarah, Karen, Jo, Paul and Anita.