by Professor Frances Lennard.
Textile conservation is an international community and a small enough world that we often have good colleagues and friends in many countries. I've recently returned from the 12th biennial conference of the North American Textile Conservation Conference (NATCC), one of the best venues for exchanging information in our field, where it was a great pleasure to meet up with textile conservator colleagues and friends from all around the world and to make new contacts.

The Canadian Museum of History in Gatineau, Ottawa. The architect, Douglas Cardinal, also designed the National Museum of the American Indian in Washington DC.
This was a special occasion as it marked 20 years since the first NATCC meeting in 1997 and because of this, the conference returned to Ottawa, the original location. The meeting was held at the Canadian Museum of History (CMH), an exciting museum which tells the story of Canada from the different perspectives of its original and colonial inhabitants. It presented a valuable opportunity to look back at how things have changed in the period since 1997, and reflection and development were key themes of the conference which was titled Lessons Learned: Textile Conservation Then and Now. As Ela Keyserlingk, Chair of the first NATCC meeting, said in her opening address, it is only by having the courage and honesty to look back that we can see how to learn lessons for the future. Presentations over two days demonstrated how much things have changed in these 20 years, with speakers reporting on refined conservation techniques, new conservation materials and leaps in science and technology with great advances in analytical methods.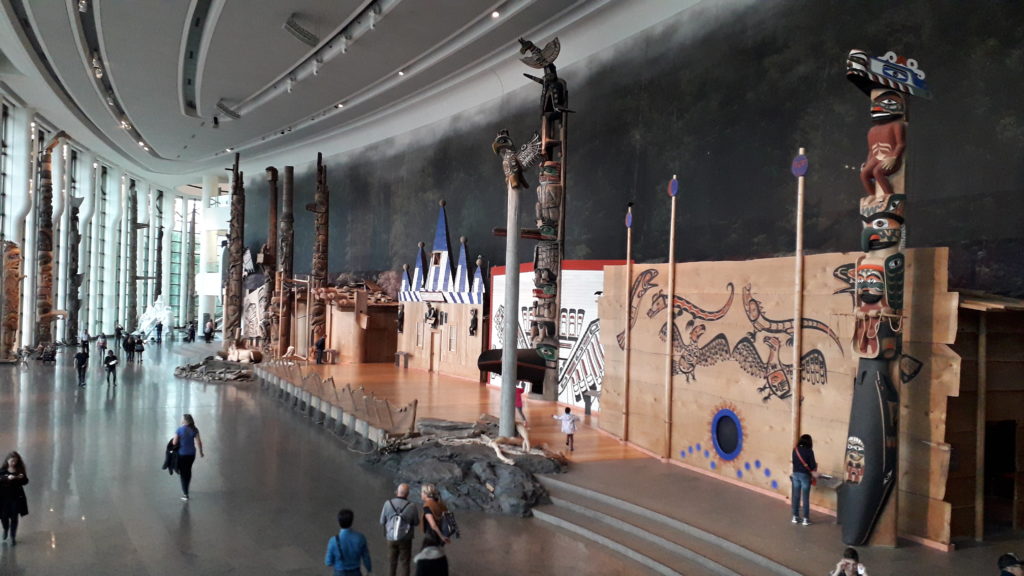 Less tangibly, in a major change over these years, the social contexts of treatment have become as important as the physical considerations. As Caterina Florio, the textile conservator at CMH, notably said in her introduction, conservation has become more complex and more layered. While the CMH has worked with originating communities since its foundation, working with different communities has become a much more fundamental part of museum and conservation practice around the world. In his keynote speech, John Moses of CMH asserted that 'in no other realm have we witnessed such profound developments in conservation practice as within the field of conservation values and ethics.' He told us that it is a conservator's duty, and a fundamental part of the museum role, to be aware of national and international milestones in indigenous rights including the internationally significant United Nations Declaration on the Rights of Indigenous Peoples of 2007. Specifically, he asked us to do our utmost to retrieve and record indigenous terminology when treating indigenous objects, and to document the cultural tradition within which the object was used, part of establishing the necessary truth before any reconciliation can take place. This was a powerful presentation and very timely in a period when the legacy of colonialism and the potential repatriation of objects are key issues in European museums.
Increased levels of access to historic buildings are another key aspect of this development, which puts people alongside objects at the heart of conservators' practice. In a fascinating presentation, Josie Milne of Parks Canada Agency explained how she and her colleagues mitigate risks to historic buildings used over an extended period each year to host Halloween events including haunted house tours. The reach of a textile conservator's work has also extended considerably in this period, with contemporary art playing a much larger role. Sophia Zweifel and Robert VanderBerg talked about the inherent difficulties in using Micheline Beauchemin's monumental, 1500 kg, stage curtain in Ottawa's National Art Centre which have led to it being put into storage. They demonstrated how the value and significance of an artefact may shift over time, leading to a decline in an institution's will to preserve an artefact, and argued for a greater role for the conservator in the commissioning process.
Documentation was also an important theme with many presenters demonstrating how documentation can reduce the amount of physical conservation needed, or even replace the need for conservation. It was clear that documentation has improved over the years so that it is now much more likely that the rationale for treatment will be documented in addition to the technical details of treatment carried out. Sara Reiter's paper on the 1961 wet cleaning of a 10th century Persian shroud, unusually well documented for this period, showed how important this was, to the benefit of future conservators and other stakeholders.
On a less serious note, as an attendee of many conferences over more than three decades, one of the obvious developments in this period is the transformation of conference technology. I don't miss the days when you had to carefully transport boxes of slides to project during your presentation – nowadays digital imagery, video and snappy presentation techniques make presentations much livelier. A presentation by Corine Siegmund on the digital reconstruction of a Maori puipui at the Reiss-Engelhorn Museums in Mannheim, Germany, demonstrated the state of the art in this field and its value in presenting a virtual conservation treatment to members of the public.
It was a great pleasure to meet up with TCC and CTC graduates and they were well represented at the conference. Sarah Owens, a Southampton graduate now working at Anchorage Museum in Alaska opened the conference with a fascinating talk about the museum's Material Traditions programme which provides a space for indigenous artists to recover traditional skills in working with native materials. Southampton graduates Christina Margariti and Tina Chanialaki reviewed old and new approaches in the conservation of excavated textiles, demonstrating how scientific advancements sometimes enable less interventive treatments but that conservation, while it may entail a shift in the type of skills employed, is still necessary to communicate objects to the public.
TCC and CTC graduates
Emma Schmitt discussed the assessment and retreatment of a Buddhist thangka, also concluding that opinions, processes and contexts may shift over decades. She detailed how the object itself was the best source of information when the 1979 treatment records didn't record the rationale for treatment. Gennifer Majors, another Glasgow graduate, co-authored a paper with Sophia Zweifel on their research project, undertaken as part of the Isabel Bader Fellowship at Queen's University, Canada, looking for traces of historic laundry techniques on objects in the collection. I worked with Alison Lister on a paper which evaluated changes in private practice over three decades and the challenges of preparing conservation students to work in a freelance context, based on our common backgrounds in establishing and running Textile Conservation Ltd in Bristol and our shared experience of teaching conservation students.



Glasgow graduates at the closing reception: left to right: Kate Clive-Powell, Gennifer Majors, Kathleen Martin and Staphany Cheng. Left to right: Marika Kesler and Andrea Goldstein.
I also enjoyed a tour of the very impressive stores and conservation labs of the CMH and, memorably, an early morning yoga session in the museum's Grand Hall. I'd like to thank the local hosts and the NATCC Board very much for all their hard work in putting together another great conference. The 13th meeting will be in Nashville in 2021 with the theme of Outside Influences – I recommend it.