by Dr Jing Han, Research Associate.
韩婧,助理研究员
374 Pages, 85619 words, 1245 days: when the final copy of my PhD thesis was printed, bound and lying quietly in front of me, I breathed a deep sigh of relief, and felt a great sense of accomplishment. From the archival research on historical Chinese dye recipes to the chemical analysis of dyes on historical and archaeological textiles, along with art historical, botanical and colour studies, the pieces of jigsaw puzzles were finally gathered together and formed the first complete picture of dyeing techniques in the Ming and Qing Dynasties, China (1368-1911).
374页,85619词,1245天:当博士论文最终版完成打印装订,静静摆在面前,我如释重负,特别有成就感。从对古代中国染色记载的档案研究,到对历史和考古纺织品染料的化学分析,以及艺术史、植物学和颜色研究,这一片片拼图终于拼到一起,形成首幅明清时期染色技术全图。
Dyes and dyeing methods identified   染料和染色方法
I explored dyeing history based on both documentary and physical evidence. By examining four important historical dye manuscripts and the chemical analysis of 216 dyed yarn samples from 63 pieces of provenanced historical and archaeological textiles, I found that nine dyes were commonly used (presented in the image below), with certain regulations on dyeing methods to obtain different colours. Literature records and physical evidence were largely consistent in terms of the use of dyes. There were also some inconsistencies, e.g. turmeric was frequently identified in historical textiles but not in the dye recipes and vice versa for Chinese gallnut and smoketree, which possibly result from different dyeing practice in various dyeing workshops or places.
这一研究基于文献和实物证据考察染色史。通过对四篇重要的古代染色记载和63件确定来源的历史和考古纺织品上216个染线样品的化学分析,我总结出明清时期的九种常用染料(下图)。在染色方法上也发现一定的规则来获得不同的颜色。文献记载和实物证据在染料的使用方面基本一致。但也有一些不一致的地方,例如在文物纺织品中经常鉴定到姜黄,但这一染料在染色记载中很少出现。五倍子和黄栌正相反,它们常出现在染色记载中,但在这些文物样品中只是偶尔发现。这些不一致可能源于不同染色作坊或地区的不同染色实践。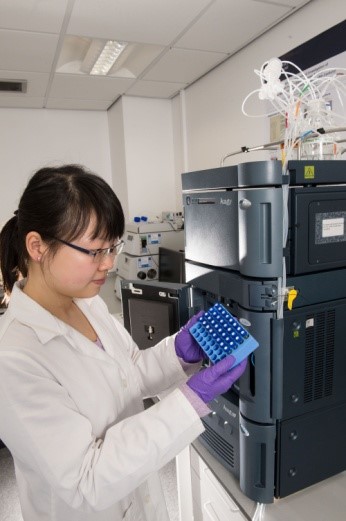 Botanical provenance of historical dye plants   古代染料植物的原植物考证
The simple and straightforward task of listing out the Latin names of the historical Chinese dye plants led to a surprising finding that we actually did not know much about this aspect. Consequently, I threw myself into relevant research in botany and Chinese herbal medicine, and integrated my knowledge of the dyeing properties of the dyes. Fruitful results were obtained: the botanical provenance of 12 significant historical Chinese dye plants was achieved for the first time. I also clarified some confusions in the naming of dye plants in ancient times, for example, hong hua 紅花 (safflower) and fan hong hua 番紅花 (saffron). These results not only contributed greatly to dyeing history, but also complemented relevant knowledge in plant history.
列出古代中国染料植物的拉丁文名。这一简单明了的任务引出令人惊讶的发现——实际上我们在这方面并不太清楚。于是我投入植物学和本草考证的相关研究成果,并结合我在染料染色性能方面的优势展开考证。功夫不负有心人,我的研究结果首次明确了12种中国古代重要的染料植物的原植物种属,并澄清了古代在染料植物命名上的一些混淆,比如红花和番红花。这些结果不仅对染色史有重要贡献,同时也补充了植物史的相关知识。

Further understanding of the textiles  对纺织品的进一步认识
Knowledge about dyes can promote the understanding of textiles in such areas as dating, provenancing and determining ownership. Take dating as an example: synthetic dyes were invented in Europe from 1856 and were then introduced to China. Based on the identification of synthetic dyes, I improved the dating of 3 pieces of costumes.  One of them was a dancer's skirt in the collection of the National Museums Scotland, originally dated as 19th century. Magenta was identified in this skirt – this dye was first synthesised in 1859 and began to be in commercial use in the same year – indicating that this skirt must be produced no earlier than 1859.
对染料的了解可以促进对纺织品的年代、来源和归属等的认识。以年代判定为例:合成染料从1856年起出现在欧洲,然后引入中国。基于鉴定出的合成染料结果,我推进了三件文物的判年。其中一件是收藏在苏格兰国家博物馆的一条19世纪的舞裙。在这条裙子上我鉴定出洋红染料——洋红染料于1859年首次合成并开始投入市场——说明这条裙子的织造时间一定不早于1859年。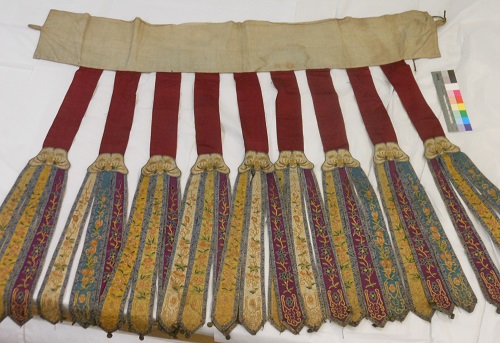 Accelerated light ageing study   加速光老化研究
As the historical and archaeological textiles I studied are hundreds of years old, dyes on these textiles have more or less aged over time. Knowledge of this aspect is useful for replicating the original colour of faded textiles and providing suggestions for storage and exhibition. Accelerated light ageing study of reference dyed samples was carried out in a light-ageing chamber, where samples were exposed to intense light and faded in weeks. Their changes in chemical composition were tracked by chromatographic analysis. Results showed that among the common dyes used, safflower and turmeric are very light-sensitive and light exposure on textiles with these dyes needs to be limited strictly so that the colours do not fade quickly. The degradation products of some dyes were also found in several pieces of textiles, suggesting special care of these textiles as well.
由于我研究的历史和考古纺织品都有数百年的历史,这些纺织品上的染料或多或少随着时间的推移而发生老化。在染料老化方面的知识对还原褪色织物原来的颜色和对纺织品的保存和展示都非常有用。因而我展开了对参考染色样品的加速光老化研究。在光老化试验箱中,染色样品受强光照射在数周内褪色,我用色谱分析方法跟踪它们化学成分的变化。结果表明,在明清时期常用的天然染料中,红花和姜黄对光最敏感,因而对用到这两种染料的纺织品的光照需要严格限制。在一些文物纺织品中也发现了一些染料的降解产物,这些纺织品在光照方面也需要特别注意。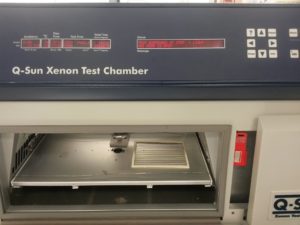 Overall, this research built up a framework of dyeing of the Ming and Qing Dynasties. This not only contributed significantly to Chinese dyeing history and textile history, but also greatly complemented existing knowledge of world dyeing history. Research results started to show their great value: the common dyes and dyeing methods were identified, and the database of the chemical profiles of 22 reference Chinese dyes established were referenced by fellow researchers in China and helped identify the dye sources of historical and archaeological Chinese textiles effectively.
综上所述,本研究构建了明清染色史的框架,不仅对中国染色史和纺织品史有重要贡献,而且大大地补充了世界染色史的已有知识。研究成果已显露出其重要价值:总结出的常见染料和染色方法和建立的22种参考中国染料的化学成分数据库已被国内科研人员用于相关染料分析研究工作,有力地帮助鉴定历史和考古纺织品的染料来源。
Through this research I have gradually established my expertise on Chinese dyes and started to be able to carry out research independently. This is such a milestone in my career.
通过这一研究,我逐渐建立起自己在中国古代染料和染色方面的专长,并开始能够独立开展研究。这是我职业生涯中的一个重要的里程碑。
My heartfelt thanks to all that supported this doctoral research.
衷心感谢大家对本博士研究提供的支持和帮助。