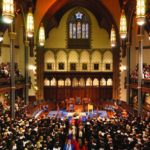 Graduation is always one of the highlights of the academic year for staff at the CTC and so it was with great pleasure that Frances, Karen and I joined the academic procession into the Bute Hall on Monday 28 November to take part in the ceremony for the 2014-16 cohort of the MPhil Textile Conservation programme:  Annika Amundson, Nora Frankel, Freya Gabbutt, Michelle Hunter, Harriet Perkins, Caitlyn Picard, Hannah Sutherland and Hannah Vickers.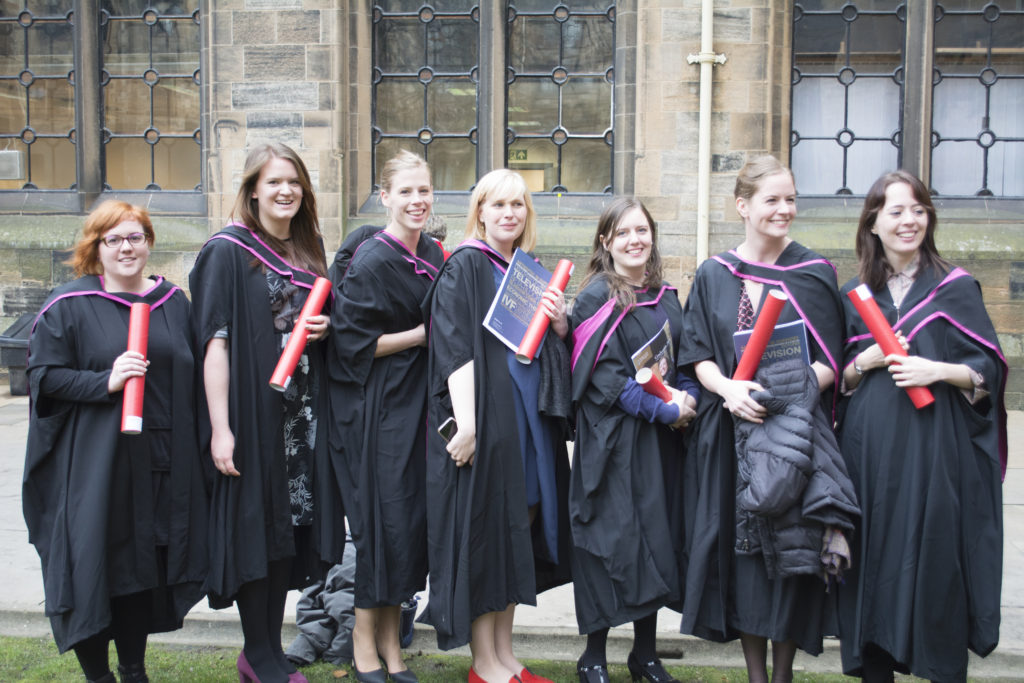 Unlike the gloomy Glasgow weather, the atmosphere both during and after the ceremony was delightfully uplifting. The formality, grandeur and time honoured tradition of the ceremony added to the sense of occasion and felt like a fitting acknowledgment and reflection of the graduands' achievements. There was a palpable sense of mutual admiration and shared success which contributed to a feeling of great positivity and optimism about the future. It was a proud moment when the names were called to be presented to the Vice-Principal and we could join families, partners and friends in applauding their individual success. If you are quick you can join in too by watching the recording online http://www.gla.ac.uk/events/graduations/recordings/ (Mon 28,PM)- CTC students appear about 29 minutes in.
It was really super that so many of the graduands were able to be there and Nora was certainly with us in spirit if not in person. It was also lovely to see so many family members too and to share with them the delights of the day.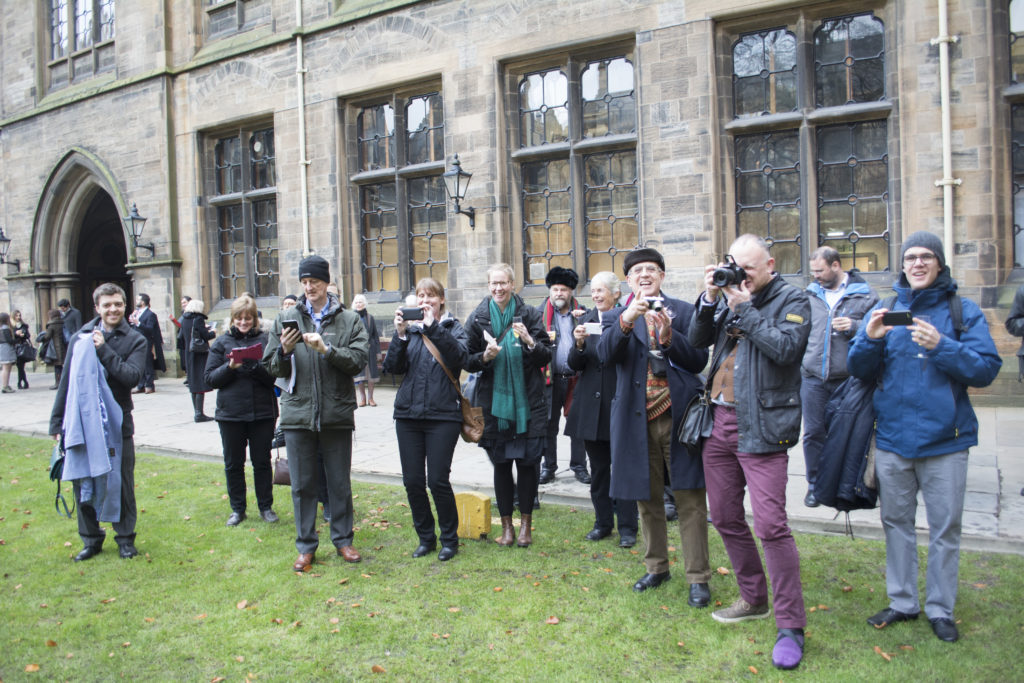 Congratulations too to all those successful students on other postgraduate programmes in History of Art. We wish them all luck and hope that they will stay in touch.